Who Will Win Best Service and Support Analyst and Technician?
Anticipation is in the air! The candidates have completed their interviews. The judges have carefully considered their choices and have finally made the decision of who will best represent our chapters in the regionals. Join us as we reveal the winners!
The Award Ceremony will be held virtually on Friday, December 11, 2020 from 11:30 am - 2 pm et! Come help us cheer on all the nominees and the winners as well as hear from the amazing Kirk Weisler!
Kirk will be speaking to us about the power of RE - RE-charge your batteries, RE-fresh your leadership spirit, and help your team RE-alize more of their RE-silience as they get RE-connected with their mission, and Re-focused on their strengths. After the challenging year that 2020 has been, we need the power of RE more than ever!
This will be a fun, engaging session with immediately actionable take-aways to assist you as a leader as you assist your team. It's just what RE-Freshing Leaders DO!
December 11, 2020
11:30 am - 2:00 pm ET
Register below
Zoom Meeting (Zoom information will be sent upon registration)
About our Speaker: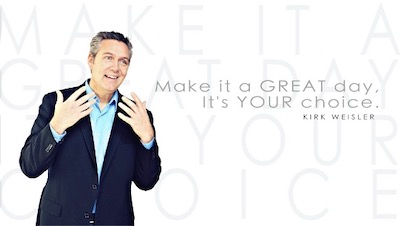 Chief Morale Officer Kirk Weisler is an expert at creating outrageously cool workplace cultures and high performance teams. Over the past 19 years over 50,000 Leaders from organizations including Delta, MAYO Clinic, Johns Hopkins, YUM Brands, Bausch & Lomb, General Mills, Coca Cola, have specifically sought Kirk's advice and wisdom on building teams, strengthening leaders and improving culture.
His unique background as a US Army Ranger, a member of the 19th Special Forces Chaplaincy, his work with At-Risk Youth and experience as a Master Storyteller & Team Builder make him a very fun, engaging, and sought after speaker. He authored the Best Smelling book, The Dog Poop Initiative and the semi –sweet best smeller, "The Cookie Thief. Kirk lives in Phoenix AZ with "Wonderful wife Rebecca and their six remarkable children."
Kirk Weisler – Chief Morale Officer
Team Dynamics, Inc
-mail kirk@kirkweisler.com